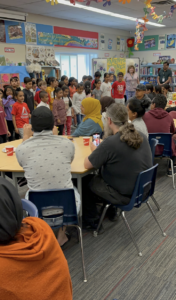 Dear Parents and Families,
Thank you for coming out to our Parent Appreciation Tea. It was so wonderful to see so many parents. I can't remember the last time we had so many parents in the library.
Little Bright Minds Preschool Ltd will be offering Before School Age care and After school Age care starting September 2023.
To register please call 778-387-0061. Hours are 7am to 8:50am 3pm to 6pm Monday to Friday On School Days only.
Preschool is also offered for 3 to 5 year olds from 9:15am to 2:15pm. Please call 778-387-0061 for more information.
BAND INSTRUMENT RETURN
Div. 1 – 3 instrument return dates for Tuesday, June 13th.  All students who rented from Tapestry must bring their instrument to class and leave them in the multi-purpose room.  Tapestry will pick them up on Wednesday, June 14th.  If students rented from another music store, then they have to connect with that music store to organize return.
Note: If students miss the deadline for Tapestry to pick up, then they must bring the instrument back to Tapestry Music.
National Indigenous Peoples Day
FROM THE PUBLIC LIBRARY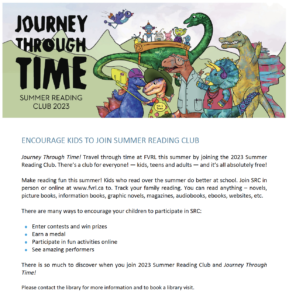 MONDAY

JUNE 12

Grade 6/7 Bhangra at 3:00pm

FRIDAY

JUNE 16 

MONDAY

JUNE 19

Grade 6/7 Bhangra at 3:00pm

WEDNESDAY

JUNE 21

National Indigenous Peoples Day

FRIDAY

JUNE 23 

Grade 7 Year End Assembly at 9:15 at Delview

Grade 7 Celebration (for grade 7s at 12pm)

Div 4&5 Field trip to the outdoor pool at 12 pm