Dear Parents and Families,
Happy Mother's Day to all the moms in our community. We hope you have a fabulous, relaxing day.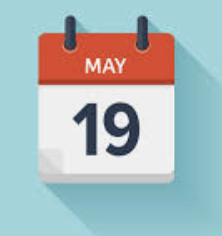 Community Schools Partnership is hosting a Play Day on Friday, May 19th at North Delta Secondary School. The camp will run from 9am to 3pm and include Summer-themed games, crafts and other activities! If you're interested in registering or getting more information, please see the PDF Registration Form.
PlayDay Reg Form (May 19 2023)
Please note that Gibson is not organizing this day. All information about how to register and who to contact is in the attachment link above. 
UPCOMING LOCKDOWN DRILL
We are now planning on having a "Lockdown Drill" on May 23rd.
Teachers and staff will continue to prepare students and explain why schools participate in lockdown drills, fire drills and Earthquake Drills.
Again, we do realize that such drills may have the potential of making students nervous. Please help us by having conversations with your child and let us know if you think they will need more support at school. Please reach out to the school if you have any questions that we can help answer.
THURSDAY

MAY 18

District Track Meet at NDSS

FRIDAY 

MAY 19 

MONDAY

MAY 22

TUESDAY

MAY 23

WEDNESDAY

MAY 24

Jump rope for Heart Assembly

FRIDAY

MAY 26

EP Release Drill (more info to come)