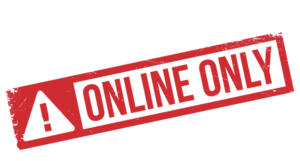 Dear Parents and Families,
Thank you for supporting our PAC Hot Lunch. We are asking that during our HOT LUNCH Days that you not buy from other vendors and drop off lunches at school. This significantly increases traffic at our school parking lot and makes the office very busy. Our goal for Hot Lunch is to raise money for additional funds to help make your child's school experience a better one. Please consider supporting our PAC Hot Lunch instead.
A reminder that lunches in general should be packed in the morning so that your child brings their lunch with them. We are finding that too many students are having lunches dropped off at noon and again this increases our parking lot traffic and makes our office extremely busy. Please avoid dropping off lunches regularly. If there is a rare occasion when you do have to drop off a lunch please park on the street. We thank you for your understanding and cooperation.
Hot lunch orders are now online only through Munchalunch 
MunchaLunch Instructions FULL PDF DOWNLOAD
Orders for Dec 15 Freshslice and Pizza Art (Halal) are due is Nov 24 (this Friday)!
FAMILY PHOTO NIGHT
Don't forget that our PAC Family photo night is Tues Nov 21, in the Library!
Purdys Fundraiser is live and open for orders
Gibson PAC Purdy's Seasonal Fundraiser- Deadline Nov 28th, 2023
Pick up- Dec 15th, 2023 At Gibson Elementary Afterschool.
Pick up details will be posted on Gibson PAC Instagram

MONDAY, NOV 20
Grade 7 Volleyball Practice at  12:20
TUESDAY, NOV 21
PAC photo night in the library
Delta Fire Prevention Talk for Primary Classes

Grade 6 Volleyball at 12:20

Glee Club in the Library at Lunch
Gr. 7 Volleyball Homegame vs Brooke
WEDNESDAY, NOV 22
Grade 7 Volleyball at 8:05
THURSDAY, NOV 23
Grade 6 Volleyball at 8:05
Grade 7 Basketball at 12:20
Gr. 7 Volleyball homegame vs Richardson
STEM at Delview at 3:30
FRIDAY, NOV 24
Div 8 Nature Walk at 9:20
Chess Club at lunch
MONDAY, NOV  27
Pro-D Non-Instructional Day
TUESDAY, NOV 28
Grade 6/7 immunizations
PAC Purdys Orders Due
Glee Club at lunch
Grade 6 Volleyball at lunch
WEDNESDAY, NOV 29
Grade 7 Volleyball at 8:05
THURSDAY, NOV 30
Grade 6 Volleyball at 8:05
STEM at Delview at 3:30
FRIDAY, DEC 1
Div 8 Nature Walk at 9:20
CANCELLED Chess Club