Dear Parents and Families,
I hope you are doing well on this Sunday. Thank you for taking the time to read the Grizzly Gazette!
The PAC  will be selling samosas and cupcakes after school on Wednesday at the Black Top on the  Primary side! Both items will be priced at $2 each.
Did you know that when you buy something from Cobs Bread you can help our school raise money? Simply mention Gibson Elementary and Cobs will give a percentage to our PAC.
Please help us by labelling your child's coats and Water bottles. Even initials will help us. We have so many coats and waterbottles that go unclaimed. Our lost and found will be outside throughout the week. Please come and have a look to see if you recognize anything that belongs to your child.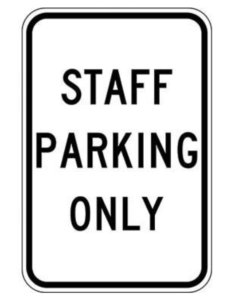 Please remember to Park outside school grounds (on the street) when dropping off lunches. Remember that the parking lot is for staff only.
Please do not park in the roundabout circle as it makes it difficult for cars to pass.
We are noticing the some parents are dropping off their children and making u-turns in front of the school. Please be reminded that there are no u-turns in school zones.
We have a Diwali assembly on Wednesday at 9:15am and a Remembrance Day Assembly on Thursday at 10:40. Parents are welcome to attend.
Students are encouraged to dress up of our Diwali Assembly on Wednesday, Nov 8.
Protect children from respiratory illnesses this winter
Respiratory illnesses tend to increase as we spend more time indoors. Common colds, the flu and COVID-19 spread through tiny droplets as people who are sick breathe, talk, cough or sneeze. When other people touch these droplets and then their eyes, mouth or nose before washing their hands they may become sick.
There are a handful of steps both children and adults can take to protect themselves and limit the spread of respiratory illnesses:
Wash your hands often with soap and water. Use alcohol-based sanitizer if soap and water is not available.
Avoid touching your face, especially your eyes, mouth and nose.
Cough and sneeze into your elbow.
If you have symptoms, stay home and stay away from people at higher risk of serious illness.
Flu and COVID-19 vaccinations
The best way to protect others and reduce the risk of getting sick with the flu and COVID-19 is to get immunized. The flu and COVID-19 vaccines are safe, effective, and available for free to anyone aged six months and older.
It is much safer to get the vaccines than to get the illnesses. Register your children with the Get Vaccinated system so that you can be invited to book their vaccinations when they are due.
Learn more here: https://ow.ly/5WWe50PYIYC

MONDAY, NOV 6
Grade 7 Volleyball Practice at lunch
Gr. 7 Volleyball away game at Devon Gardens
TUESDAY, NOV 7
Grade6 Volleyball at lunch
Tasty Tuesday after school
WEDNESDAY, NOV 8
Grade 7 Volleyball at 8:05
Diwali Celebration Assembly at 9:15
PAC Samosa and Cupcake Sale after school
THURSDAY, NOV 9
Grade 6 Volleyball at 8:05
Remembrance Day Assembly after Recess
Grade 7 Basketball at lunch
FRIDAY,  NOV 10
DISTRICT CLOSURE – NO SCHOOL
MONDAY, NOV 13
TUESDAY, NOV 14
Grade6 Volleyball at lunch
WEDNESDAY, NOV 15
Grade 7 Volleyball at 8:05
PAC meeting at 7pm
THURSDAY, NOV 16
Grade 6 Volleyball at 8:05

Grade 7 Basketball

CANCELLED

Gr. 7 Volleyball away game at Annieville
FRIDAY, NOV 17
Div 8 Nature Walk at 9:20

PAC Hot Lunch

Chess Club CANCELLED