Dear Parents and Families,
We have two new staff members to announce. Please help me welcome Sonia Rundhawa as our new CYCW and Adam D'angelo as our new Grade 5/6 teacher.
Sonia  Rundhawa will start Monday and Mr. D'angelo will start on Oct 23rd.
We are very excited to have them join out team.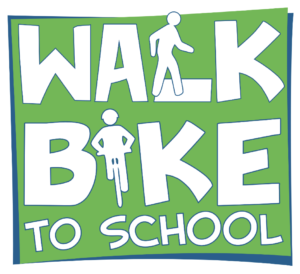 This week is walk and bike to school week. Students are encouraged to walk and bike to school as often as possible.
LUNCH DROP OFF
If you are dropping off lunches for your child please use street parking. Please save the parking lot for staff and do not park in the roundabout as it makes it difficult for cars to pass.
Staff Spot Light!
Meet Ms. Sanghera!
How long have you been an EA?
-I have been an EA since 2019.
What is your favourite thing about being an EA?
-I love working with all students and teachers as I learn something new every day.
Where did you grow up?
-I was born in Edmonton then moved to Surrey in 2006.
Do you have any siblings?
-1 younger brother
Do you have any pets?
-No pets
What are two songs that you would put on a playlist?
-Happy – Pharrell Williams
Firework – Katy Perry
If you had to be shipwrecked on a deserted island, but all your human needs—such as food and water—were taken care of, what two items would you want to have with you?
-My phone and laptop
If you could only read one book for the rest of your life, what would it be?
-"It ends with us" by Colleen Hoover
What show are you streaming right now?
-Young Sheldon
If you had a choice between two superpowers, being invisible or flying, which would you choose?
-Flying because than I wouldn't have to pay for a plane ticket ever again
If you could compare yourself with any animal, which would it be and why?
-A dog I'm always happily running around doing different tasks
If you could have dinner with any two famous people, dead or alive, who would you choose?
-I would love to have dinner with Sidhu Moosewala and Princess Diana.
What would we find in your fridge right now?
-Right now there's greek yougurt, spinach dip, pepsi and cheese. I need to go get groceries
What's something you like to do for fun?
-Spending time with my family and friends
If you had a million dollars, what would be your first purchase?
-A Tesla truck
What's your favourite holiday?
-Christmas 🎄
What's one piece of advice you would give to the students at Gibson Elementary?
-Always be yourself and sprinkle kindness around like confetti!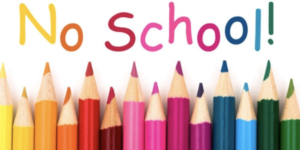 Community Schools Partnership is hosting a PlayDay on Friday, October 20th at Seaquam Secondary School. The camp will run from 9am to 3pm and include Halloween-themed games, crafts and other activities! If you're interested in registering or getting more information, please visit: https://cimsweb.deltasd.bc.ca/publicconnect/DECourse.aspx.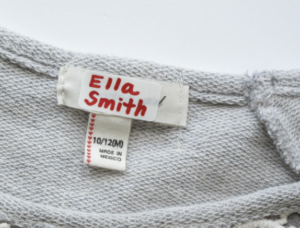 It would also help if you write your child's name or initials on coats and boots. We have many items in lost and found without any way to know who the owner is.

We encourage all students to celebrate Halloween safely with the following hints and tips:
Practice costume safety: Make sure all costumes, wigs and accessories are fire resistant. Make sure the costume is comfortable and doesn't pose a tripping hazard for your child.
For costumes worn to school:
Please ensure your child's face is visible at all times. Masks and any other items that prevent students from being identified will not be permitted at school.
Costumes must not include weapons, replica weapons or objects that can be mistaken as such.
Costumes must not contain any words or images that could be offensive to others.
If using makeup, choose non-toxic cosmetic products and test on a small area first to see if any irritation occurs. Many kids have sensitive skin.
Increase your child's visibility – use reflective tape or give them flashlights or glow sticks to carry to ensure they are visible to motorists.
Encourage kids to stay together and have them stick to familiar, well-lit areas.
Reiterate that they should never enter a stranger's house or accept a ride from someone they don't know.
Inspect your child's candy before they indulge and make sure to remove any treats that aren't age appropriate (e.g., gum or jawbreakers) or that contain food items they are allergic to.
For additional helpful hints, please visit: https://www.canada.ca/en/health-canada/services/home-safety/halloween-safety.html

MONDAY, OCT 16
Walk and Roll Week Oct 16 – 20
Cross Country Practice at 3:00pm
Dungeons and Dragans Club at 3pm
WEDNESDAY, OCT 18
Cross Country Practice at Lunch
PAC Meeting at 7pm
THURSDAY, OCT 19
PAC Hot Lunch
Grade 7 Basketball at 12:20
FRIDAY, OCT 20
Professional Day – No school for students
MONDAY, OCT 23
Cross Country Practice at 3pm
WEDNESDAY, OCT 25
Cross Country Practice at 12pm
THURSDAY, OCT 26
Grade 7 Basketball at 12:20
FRIDAY, OCT 27
Pumpkin Patch
Div 8 Nature Walk at 9:20
Chess Club at 12:20