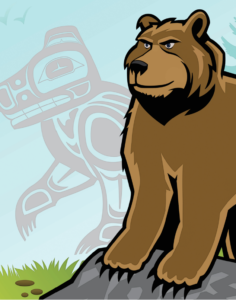 Welcome to Gibson Elementary, where each child is cared for and our staff strives to make school a special place for students to learn. We believe that meaningful learning must be embedded in a trusting environment. Together, we are committed to creating a culture of respect, caring, and a sense of connectedness for all students. Emphasis is placed on self-regulated learning, formative assessment practices, embed Indigenous' Principles of Learning, the Core Competencies with "I can" statements, staff collaboration, and we refer to our Behavioural Matrix for student expectations. At Gibson we believe in a holistic and well rounded learning experience and promote the 4 A's (Achievement, Attitude, Arts & Athletics). We use our Code of Conduct to ensure each child has the right to enjoy school in a safe and positive manner. At Gibson, we use the 4 B's as well (Be Respectful, Be Responsible, Be Safe, & Be Kind).
Students, teachers, EA's and administration are all learners – and we have taken on many pursuits to demonstrate our understanding and to create meaning learning experiences. In 2011 we had a mural painted onto the front of our school by local artist Jason Craft. Our hope with this project is to connect our ideals, represent our community and traditions, and to build school pride in connection to our first inquiry pursuit of "Our Immigration Stories." In 2013 we developed our Sensory Room (The Grizzly Den) to support any student with self-regulation which is supported by a Behavioural Educational Assistant. In 2016 we shifted our Year End Awards to align with the new Communicating Student Learning Report Cards and created the Gibson Grizzly Grit Award for any student in Grades 1-7 who have demonstrated a Growth Mindset and have shown perseverance with their social and academic learning. In 2017, staff have been collaborating on common language with Assessment and many teachers use visuals in their classrooms (i.e. the Learning Arrow) to encourage students to self-reflect and inquire upon the 3 Essential Questions: 1) What am I learning?; 2) How's it going?; and 3) Where to next?).
Lately, we are learning to embed the new BC Core Competencies (Thinking, Communicating and Personal & Social Awareness) through connections with Indigenous representations of the salmon, the bear, the orca, the beaver, the raven and the wolf. A Delta teacher has written a book called The Six Cedar Trees in which these animals showcase the Core Competencies in a way that students can understand them and in a way that teachers can teach them.
Go Grizzlies Go!