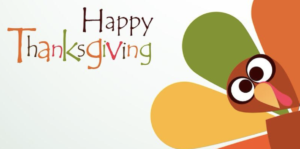 Dear Parents and Families!
I hope you are enjoying the weekend with your loved ones!
Parent-teacher interviews will be on Oct 11 and 12. Please make sure you sign up for a time slot via Parent Connect.  Students will be dismissed at 2:00 p.m. on both days.

As Halloween approaches, I will ask parents to think about costumes that are appropriate. I will ask parents to remember that clothing or costumes of nationalities and subcultures that you do not belong to should never be a costume. I will also remind parents that costumes inspired by traumatic events for people should be avoided as well. Some costumes that should be avoided include costumes that are inspired by someone's mental health, sexual orientation, and traumatic historical events. Parents should know that costumes that have anything to do with COVID-19 should be avoided.
Please also remember that…
costumes should not be too scary
toy weapons should be kept at home
Please speak with your child's teacher, if you have any questions about if your child's costume would be suitable for school.
Please join us in the library at 7 pm on Oct 18th

MONDAY, OCT 9
WEDNESDAY, OCT  11
Gibson Parent Teacher Interviews. Students dismissed at 2pm.
THURSDAY, OCT 12
Gibson Parent Teacher Interviews. Students dismissed at 2pm.
FRIDAY, OCT  13
PAC Popcorn Sale after school
MONDAY, OCT 16
Walk and Roll Week Oct 16 – 20
WEDNESDAY, OCT 18
THURSDAY, OCT 19
FRIDAY, OCT 20
Professional Day – No school for students